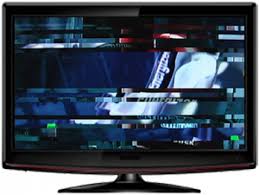 Having problems with your TV reception?     
Poor TV reception can lead to TV picture breaking up, or pixelation, as shown in the first picture. So, how can we ensure you get the quality of the next picture? Through experienced technicians using up to date measuring equipment and quality components. In this way perfect TV reception can be obtained for all television antennas, whether UHF or VHF antenna. Whether your antenna needs tuning or replacing, or the correct antenna amplifier (booster) is needed, Gold Coast AV has you covered. There are also situations where a bad TV reception can be because of old cables or connections.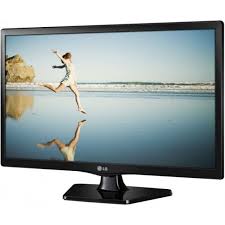 Which Antenna is right for you?
We have various antenna types to suit the complex Gold Coast region, which requires four TV signal transmitters to broadcast our TV channels throughout the undulating and often forested terrains. Getting the reception just right is not always easy but Gold Coast AV will sort it for you!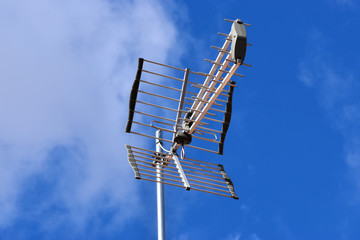 TRIPLE BOOM ANTENNA
This type of TV antenna is great for areas where there are surrounding hills, trees or other obstacles blocking the path of the digital television signal. Our expertise will stop bad TV reception in it's tracks!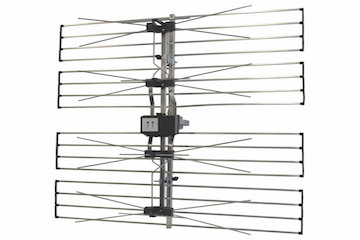 PHASED ARRAY ANTENNA
A perfect TV antenna for houses backed up against a hill or with large trees or buildings behind the antenna. These backgrounds cause reflections back to the antenna, causing interference to the signal.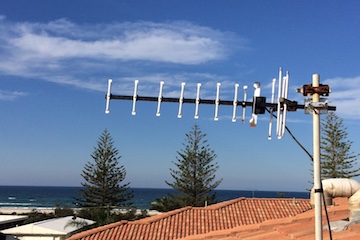 STANDARD YAGI ANTENNA
This is probably the most common TV antenna around town. Excellent for good TV reception areas with line of sight to the nearest TV signal transmitter. Stop your picture breaking up. Give Kev a call!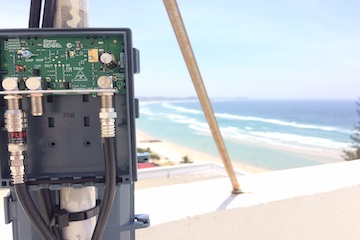 MASTHEAD AMPLIFIERS- BOOSTERS
If your antenna is giving you poor reception, like picture breaking up and pixelation, you may require an amplifier to boost your TV signal. Often called boosters, the most widely used amplifiers are called masthead amplifiers. Because I use a complex field strength meter, every detail of your TV signal is analysed to determine what is causing your TV reception problem. If an amplifier is needed, I can easily ensure the correct amplifier is installed.  Only the highest quality amplifiers are used by Gold Coast AV, and all have inbuilt 4G filters which are needed here on the Gold Coast. All work by Gold Coast AV is fully guaranteed!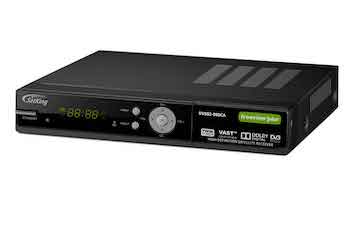 NO TV RECEPTION POSSIBLE?
For black spot reception areas, where no TV antenna will work, Gold Coast AV can still help you out! We will supply and install a VAST Satellite System, so you can still enjoy all the Free to Air TV channels on your TV- and our VAST boxes are twin tuner recorders; so now with satellite TV you also can record a channel while watching a different TV channel. Perfect!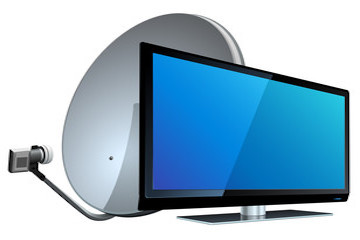 So rest assured, Gold Coast AV is your Digital TV Antenna and Reception Specialist, and is fully qualified to take care of all your digital TV Antenna, Booster, TV aerial installation and repair needs in Tweed Heads & on the Gold Coast.
Expert Service

Written Instructions

Free Telephone Assistance